Khalsa College is a really old school in the city of Amritsar, up in northern India. It's been around since way back in 1892, and it's got this huge campus that covers about 300 acres (that's about 1.2 square kilometers). The campus is about eight kilometers away from the city center, right on the Amritsar-Lahore highway. It's also right next to the Guru Nanak Dev University campus, which Khalsa College is connected with in terms of academics.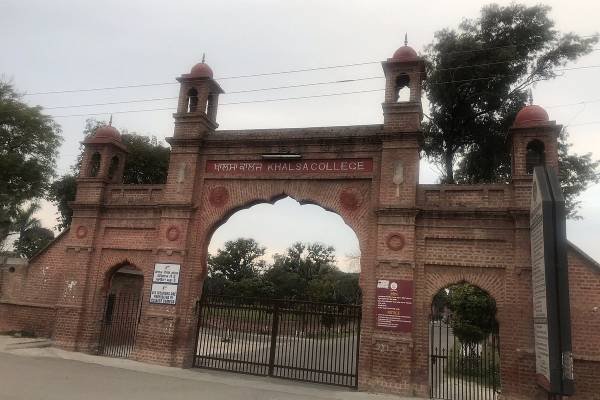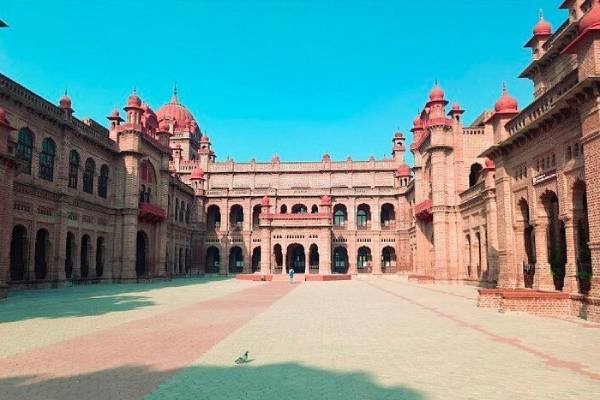 Back when the British were in charge of India, some Sikh scholars had this idea to provide more advanced education to Sikhs and folks from Punjab. They decided to set up shop in Amritsar, and they got a lot of support from the Sikh community and leaders in Punjab. These folks raised money and donated land to get this special institute, Khalsa College, off the ground. People from Amritsar, Lahore, and other cities in Punjab, including wealthy Sikh families and rulers, chipped in to make it happen. The famous architect Ram Singh, who also worked on some important places in England, designed the buildings. They finished construction in 1911-12, and if you look at the design, you'll see influences from the British, Mughal, and Sikh styles.
This college has a big place in India's history of fighting for freedom. It's produced some really famous freedom fighters, political leaders, military generals, scientists, top athletes, actors, writers, journalists, and scholars. If you want to know more about Khalsa College, there's a book called "History of Khalsa College Amritsar" written by Dr. Ganda Singh, who used to head up the department of Sikh History at Khalsa College. In more recent times, another Khalsa alum named Jaspreet Singh Rajpoot got together with the Khalsa College council and Dr. Mohinder Singh Dhillon (who was the principal at the time) in 2002 to uncover even more about Khalsa College's history. These discoveries are still not widely known around the world.