Wagah, also spelled Wagha, is a village near Lahore City in Pakistan. It's known for the Wagah border ceremony and serves as a transit point for goods and a railway station connecting Pakistan and India. The village is about 600 meters west of the actual border and sits on the historic Grand Trunk Road that links Lahore in Pakistan and Amritsar in India. The border itself is approximately 24 kilometers from Lahore and 32 kilometers from Amritsar, with the Indian village of Attari being just 3 kilometers away.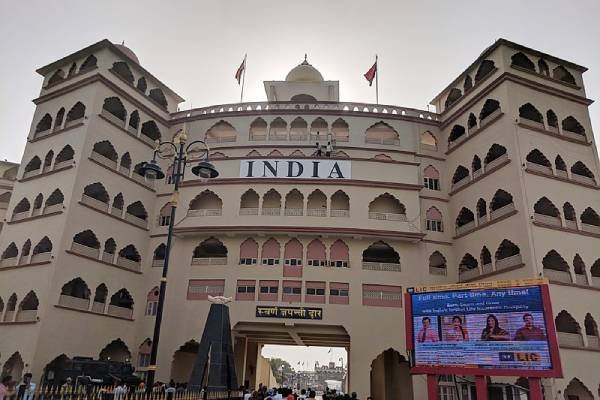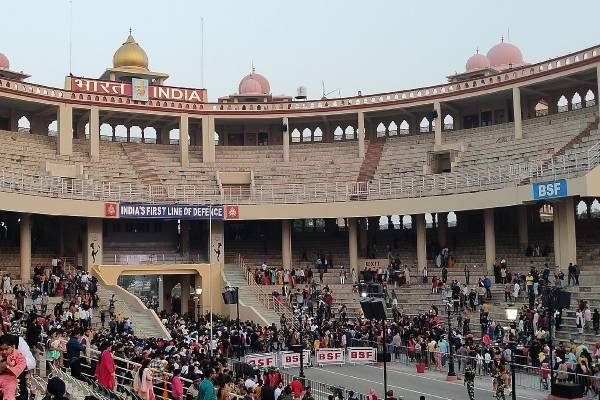 The Wagah ceremony is a daily event that takes place in the evening. It's important to note that there are restrictions on the sale of alcohol and meat within 200 meters of the temple and the Shri Harmandir Sahib, also known as the Sikh Golden Temple.
The border crossing got its name from the nearby village of Wahga, where the Radcliffe Line, the boundary line dividing India and Pakistan during the Partition of British India in 1947, was drawn. During that time, people migrated between India and Pakistan using this border crossing. The Wagah railway station is located 400 meters to the south and only 100 meters from the border.
The Wagah-Attari border ceremony is a significant event that occurs at the border gate, two hours before sunset every day. It's conducted by the Pakistan Rangers and the Indian Border Security Force. This ceremony includes a flag ceremony and a marching event, often referred to as the "Silly Walk ceremony," which takes place alongside the flag ceremony. This tradition began in 1986 as a symbol of peace, even though there wasn't a conflict at that time.